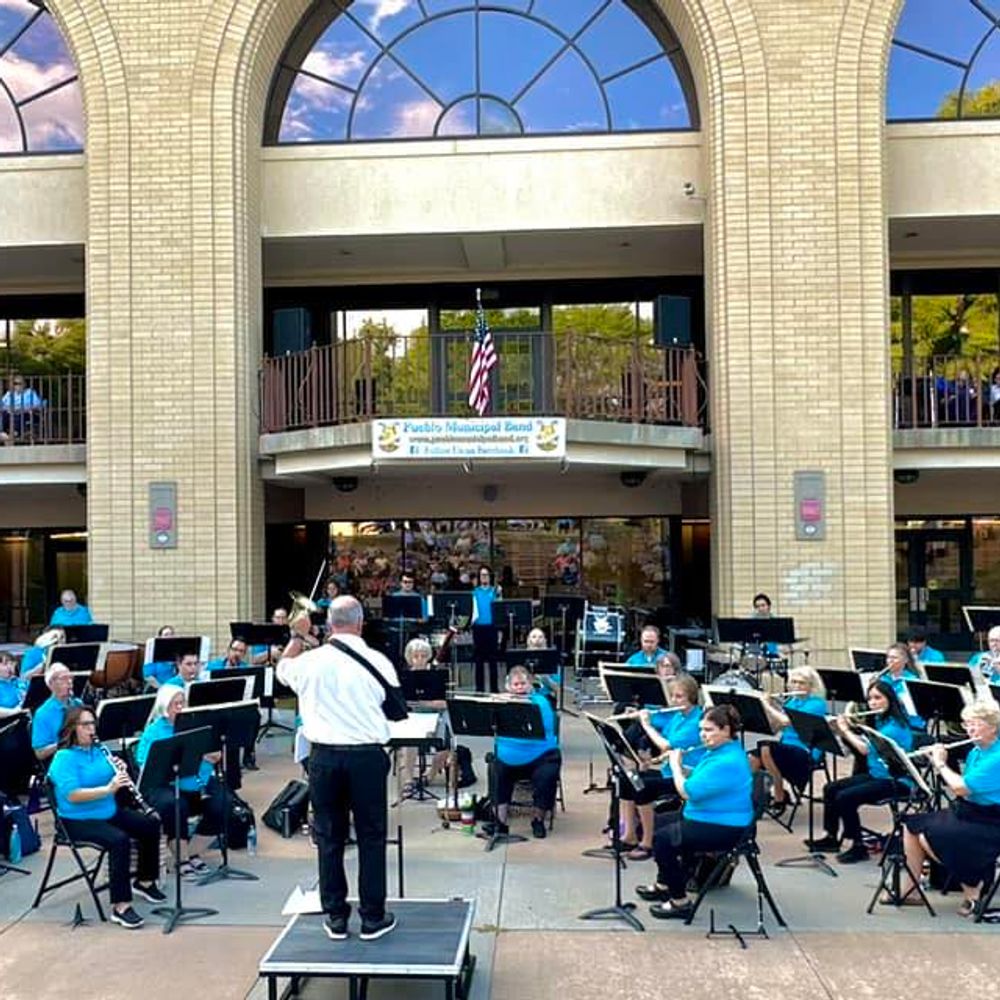 Concert #1 - June 11, 2023
Solo Sponsor: Pueblo City / County Partnership
Barnum And Bailey's Favorite March
The Eagles on Tour
The Fairest of the Fair March
The Greatest Showman
Hernando's Hideaway
Hey, Look Me Over
Malaguena
Moorside March
Oblivion featuring Yvette Teschner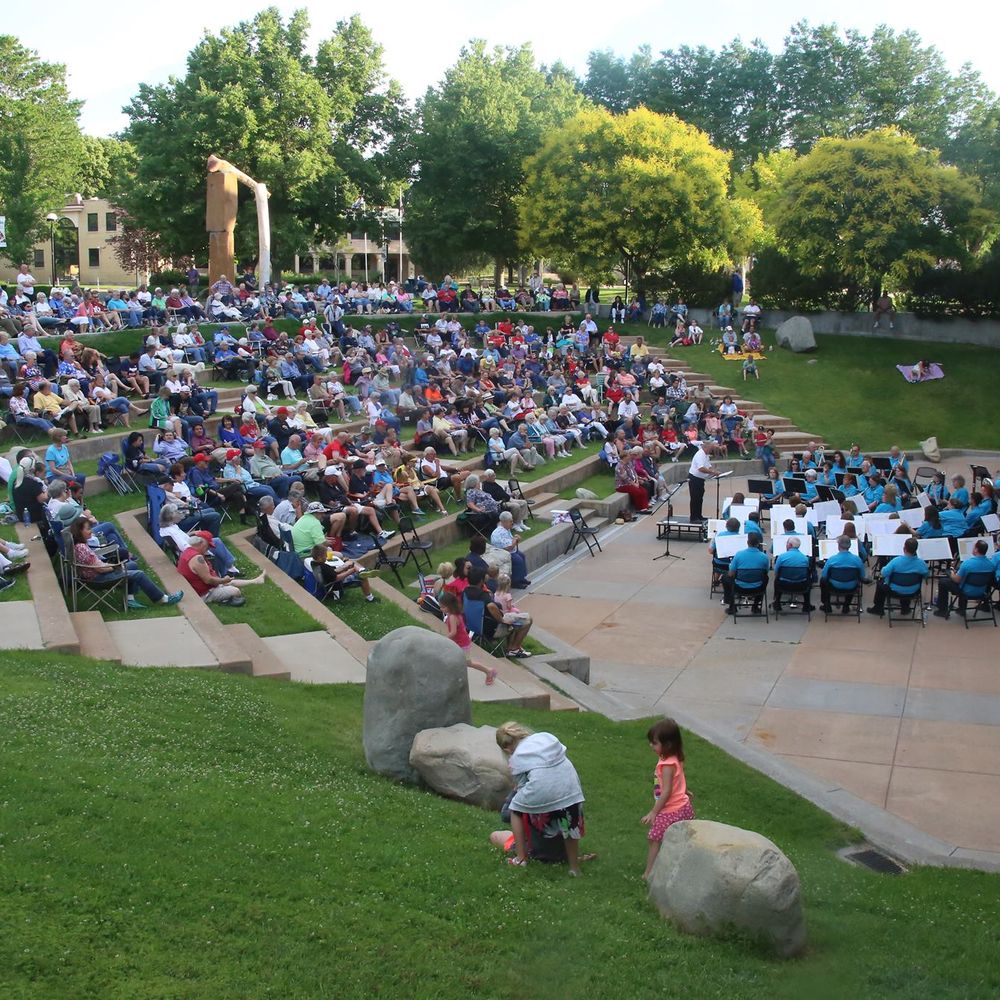 Concert #2 - June 18, 2023
Duet Sponsor: Montgomery & Steward Funeral Directors
A Disney Themed Concert
Featuring Vocalists Julie Kuhlman and Guest Ryan Walter
Aladdin
The Bare Necessities
Beauty and the Beast Highlights
Disney Film Favorites
Frozen Symphonic Highlights
Pirates of the Caribbean Guest Conductor Ian Watson
Star Wars: The Force Awakens
Under The Sea
Walt Disney Band Showcase
A Whole New World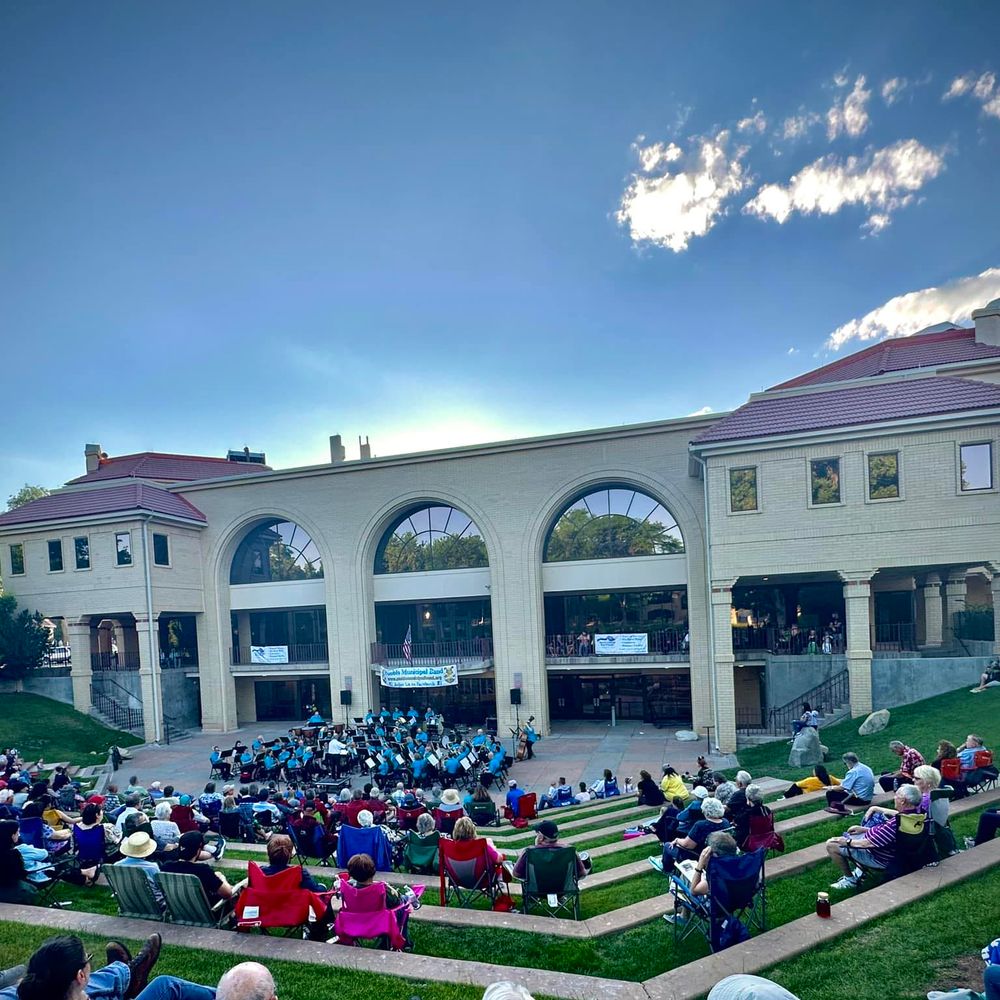 Concert #3 - June 25, 2023
Solo Sponsor: Art and Lorraine Gonzales Foundation
Featuring Vocalists Yvette Teschner and
Guest Ryan Walter
Baby Elephant Walk
Basses a Rampage March
Emblem of Unity March
The March from "1941"
March of the Belgian Paratroopers
Sinatra in Concert
A Star is Born
What A Wonderful World
Yagi-Bushi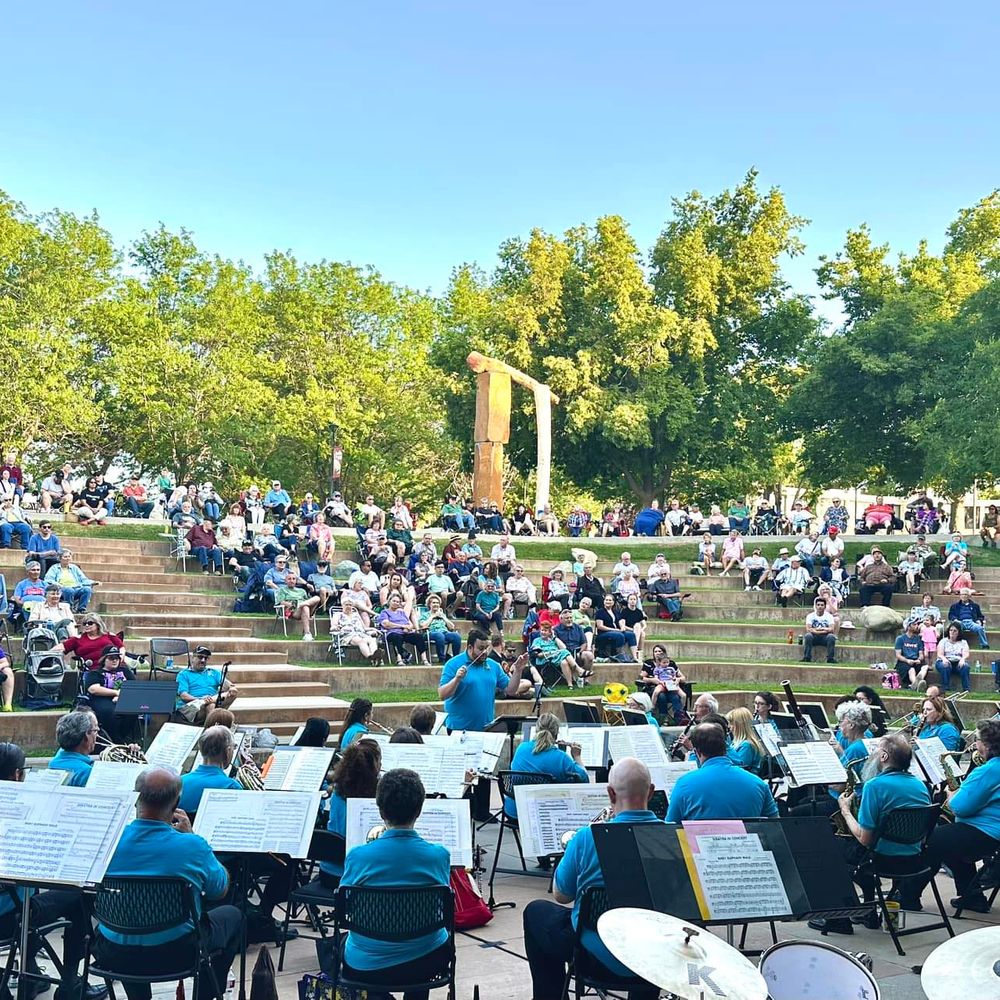 Concert #4 - July 2, 2023
Duet Sponsor: Montgomery & Steward Funeral Directors
Independence Day Concert!
Featuring Vocalists Julie Kuhlman and Guest Ryan Walter.
Come 20 minutes early and get a sneak peek from cast members of "The Little Mermaid" from The Pueblo Summer Musical, under The Direction of Todd Albrecht and Assistant Director Ryan Walter!
America, The Beautiful
An American Spectacular
Armed Forces Salute
El Capitan
God Bless America
His Honor March
Joseph and the Amazing Technicolor Dreamcoat
New York, New York Theme
The Purple Pageant March
Semper Fidelis March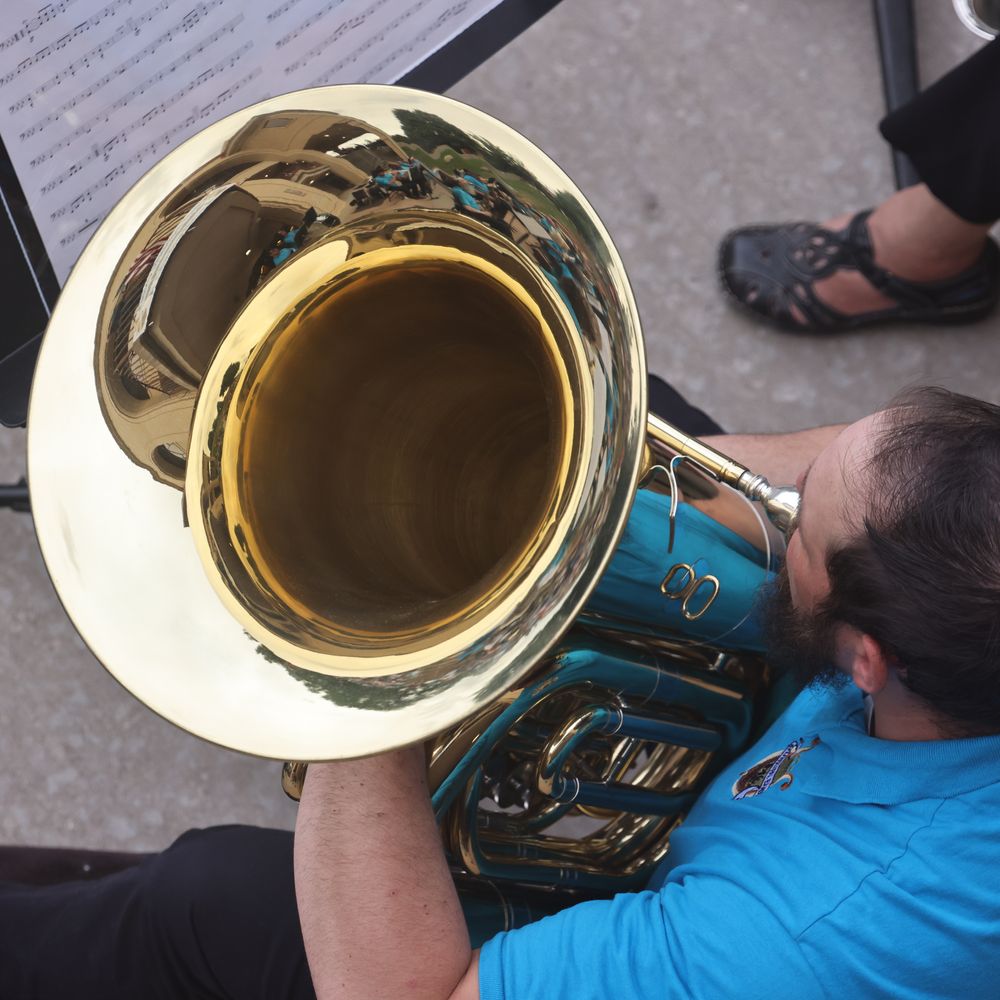 Concert #5 - July 9, 2023
Solo Sponsor: Art and Lorraine Gonzales Foundation
This Concert Conducted By Jonathan Colson
Abba On Broadway
Flourish For Wind Band
Glenn Miller Tribute
Grandioso March
I Could Have Danced All Night
Send in the Clowns
The Sixties
Take Me Out 2 The Ball Game
Under the Double Eagle March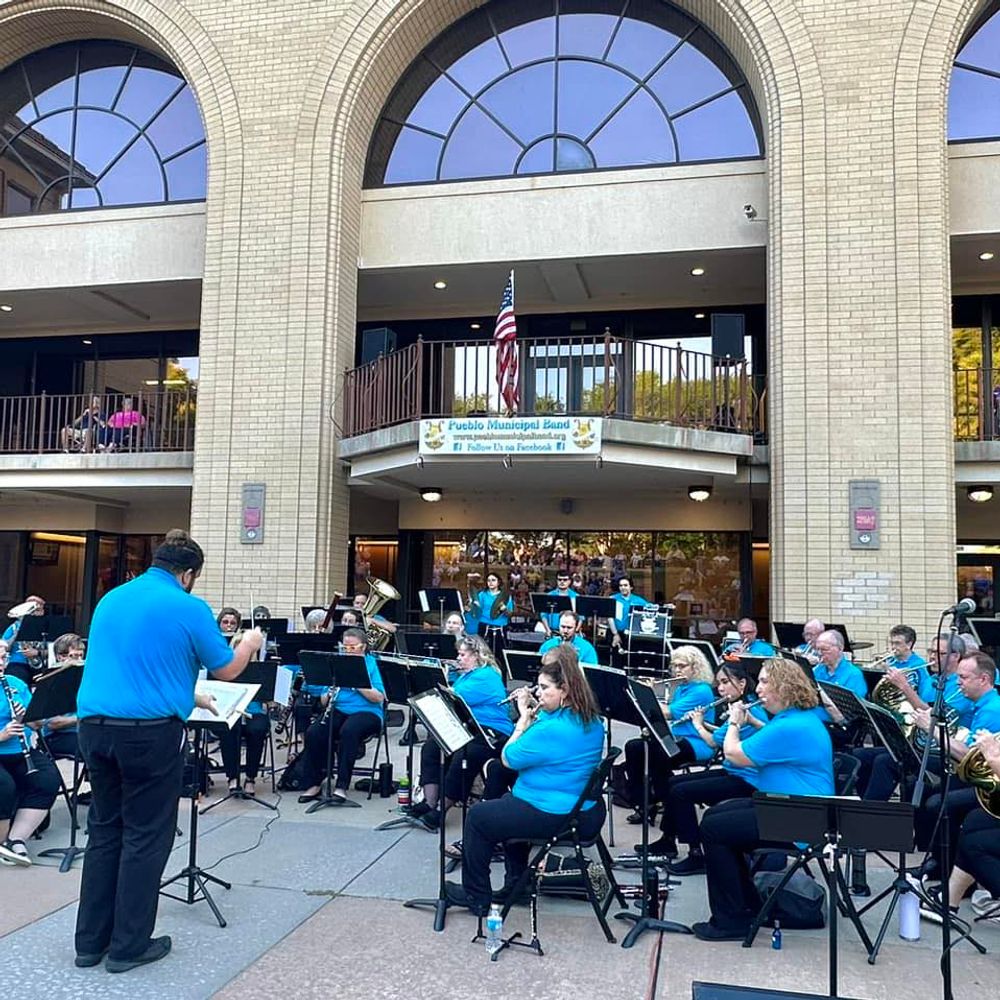 Concert #6 - July 16, 2023
Thank You Friends of the Pueblo Municipal Band!
Blaze Away Concert March
Blue Ridge Reel
El Camino Real
Florentiner March
Hosts of Freedom March
On The Street Where You Live
Queen In Concert
The Sound of Music featuring Julie Kuhlman and Yvette Teschner
Summertime
Tuba Tiger Rag featuring Ian Watson and Guest Conductor Brian Person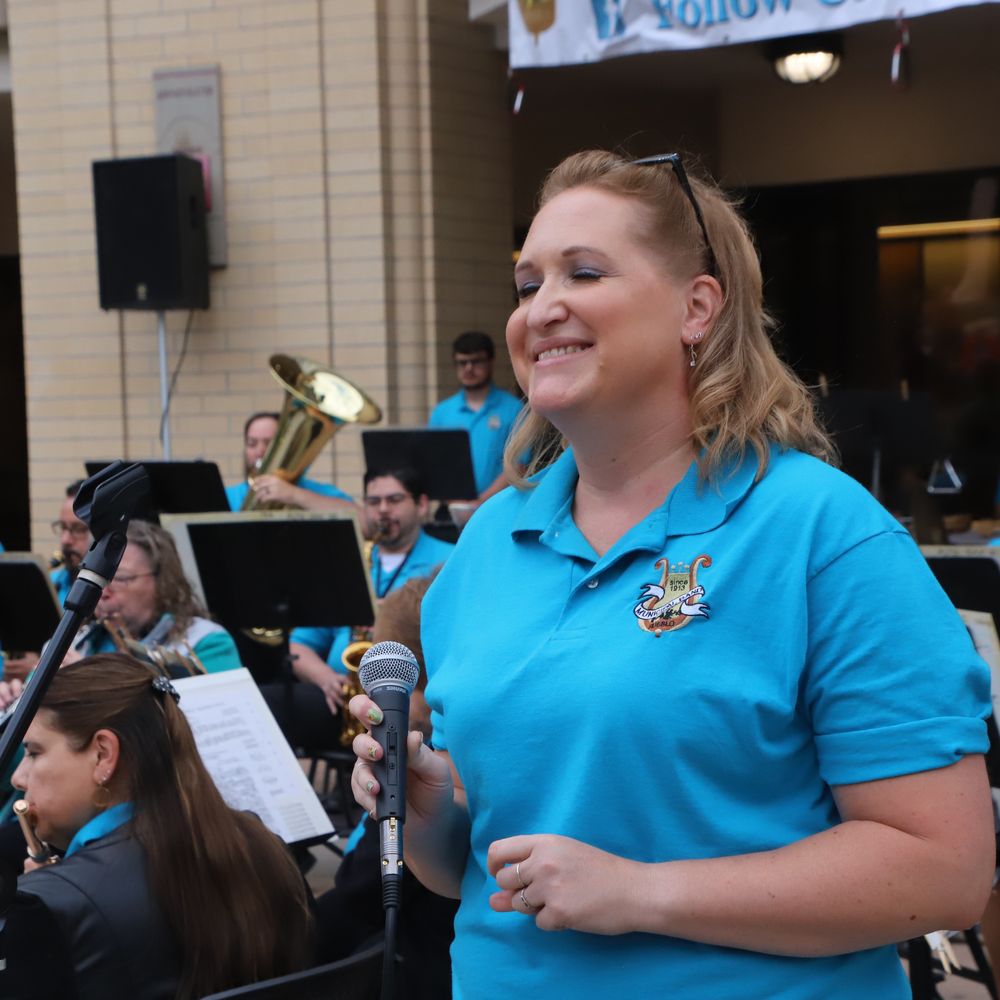 Concert #7 - July 23, 2023
Duet Sponsor: Montgomery & Steward Funeral Directors
Eighties Flashback
The Gliding Girl Tango
The Lion King Soundtrack Highlights
Nessun Dorma
The Rakes of Mallow
Saint Louis Blues March
Thunder abd Blazes March
Music from Wicked
With a Little Bit of Luck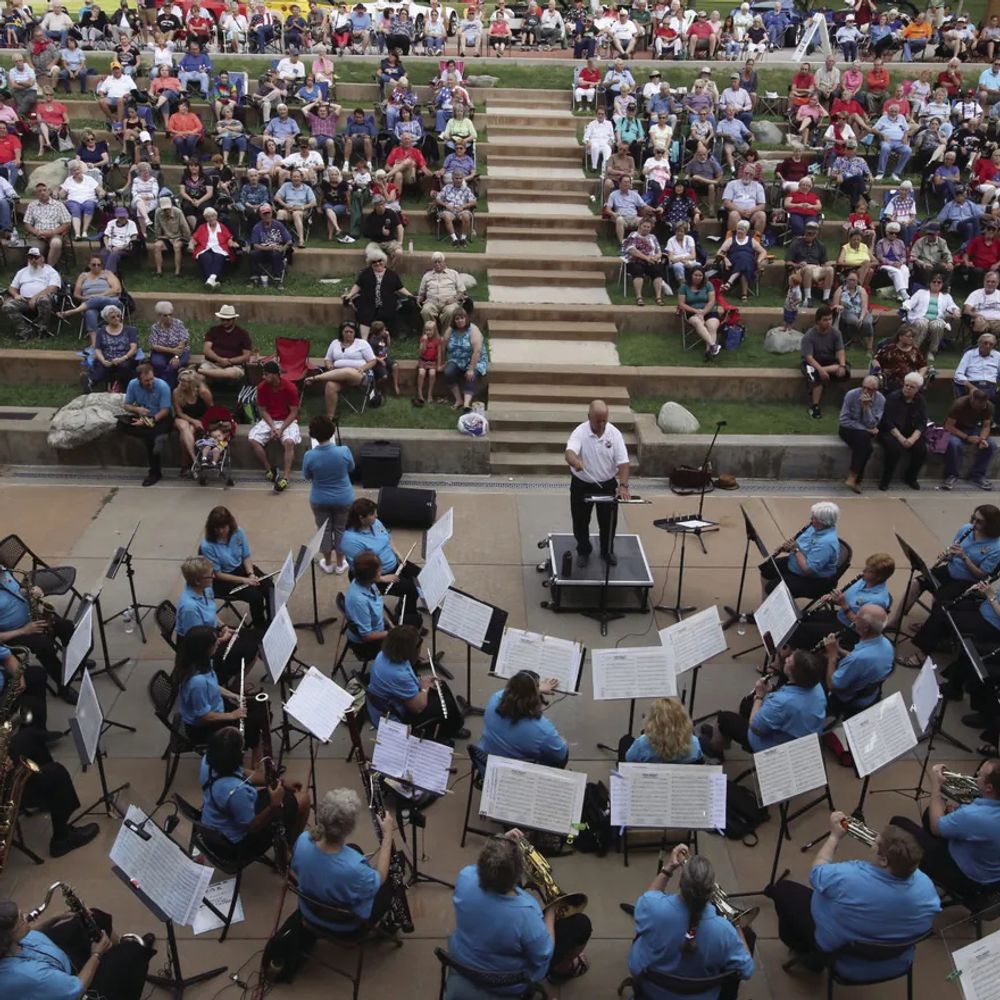 Concert #8 - July 30, 2023
Quartet Sponsor: Family Care Specialists - Dr. Nancy Moya
Ambition 2 Composed by Ed Tatom and his father Walt
American Patrol
Big Band Signatures
Colonel Bogey March
Embraceable You featuring Vocalist Julie Kuhlman
Get Me to the Church on Time
Harlem Nocturne featuring Stephen Falsetto on Alto Saxophone
In Storm and Sunshine March
Maynard Madness
The Sound of the Tijuana Brass